Urban Trends is a clothing branded store. It was started in the year 2018. Urban Trends store is located at Marathahalli Bangalore. Urban Trends has some of the latest designs in Men's Wear, which is famous for their high quality branded men's clothing at reasonable prices.
Client requirements : Commercial interior design of a clothing store in a new place, carpet area is around 500sqft. which also should include changing room.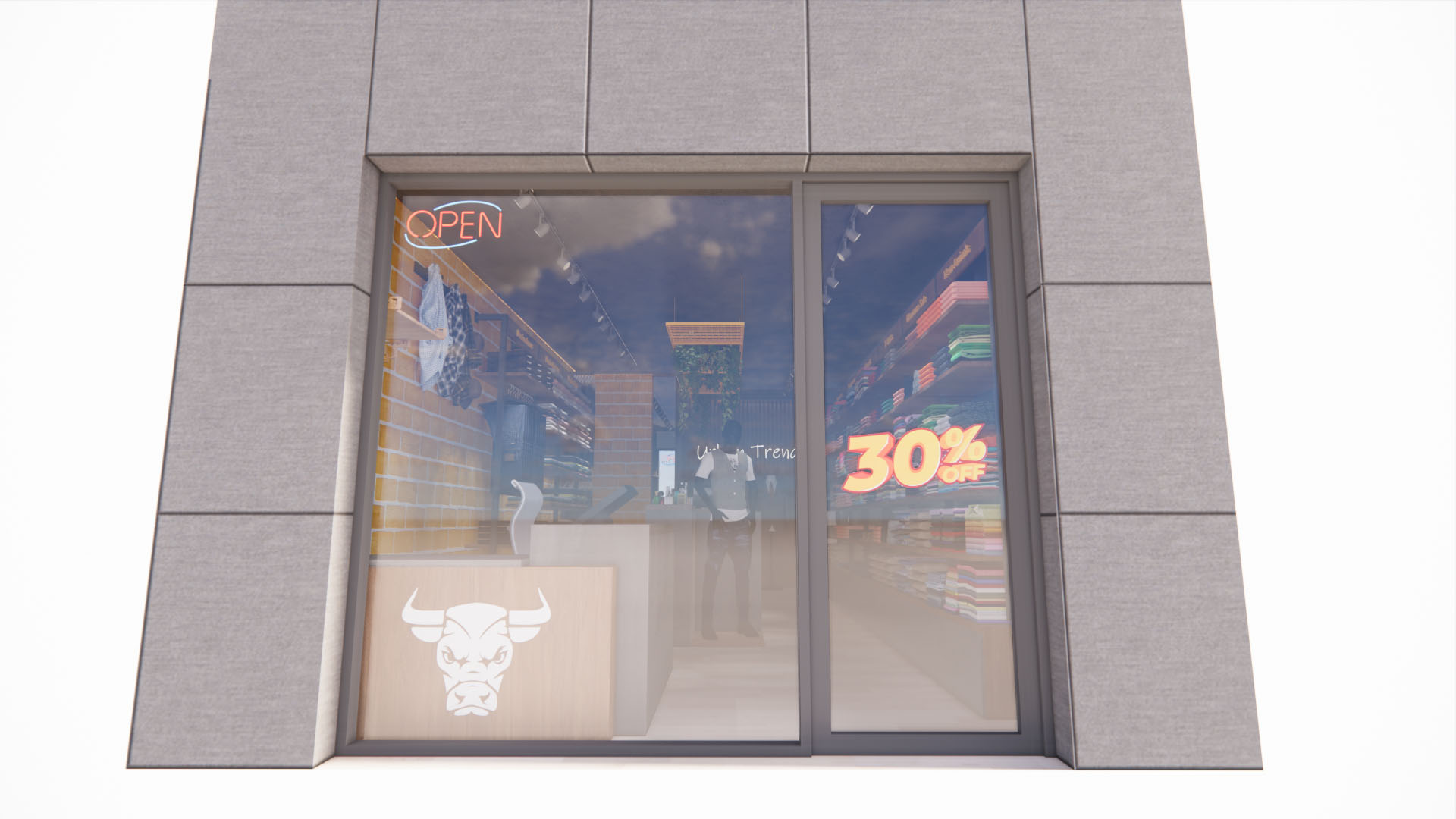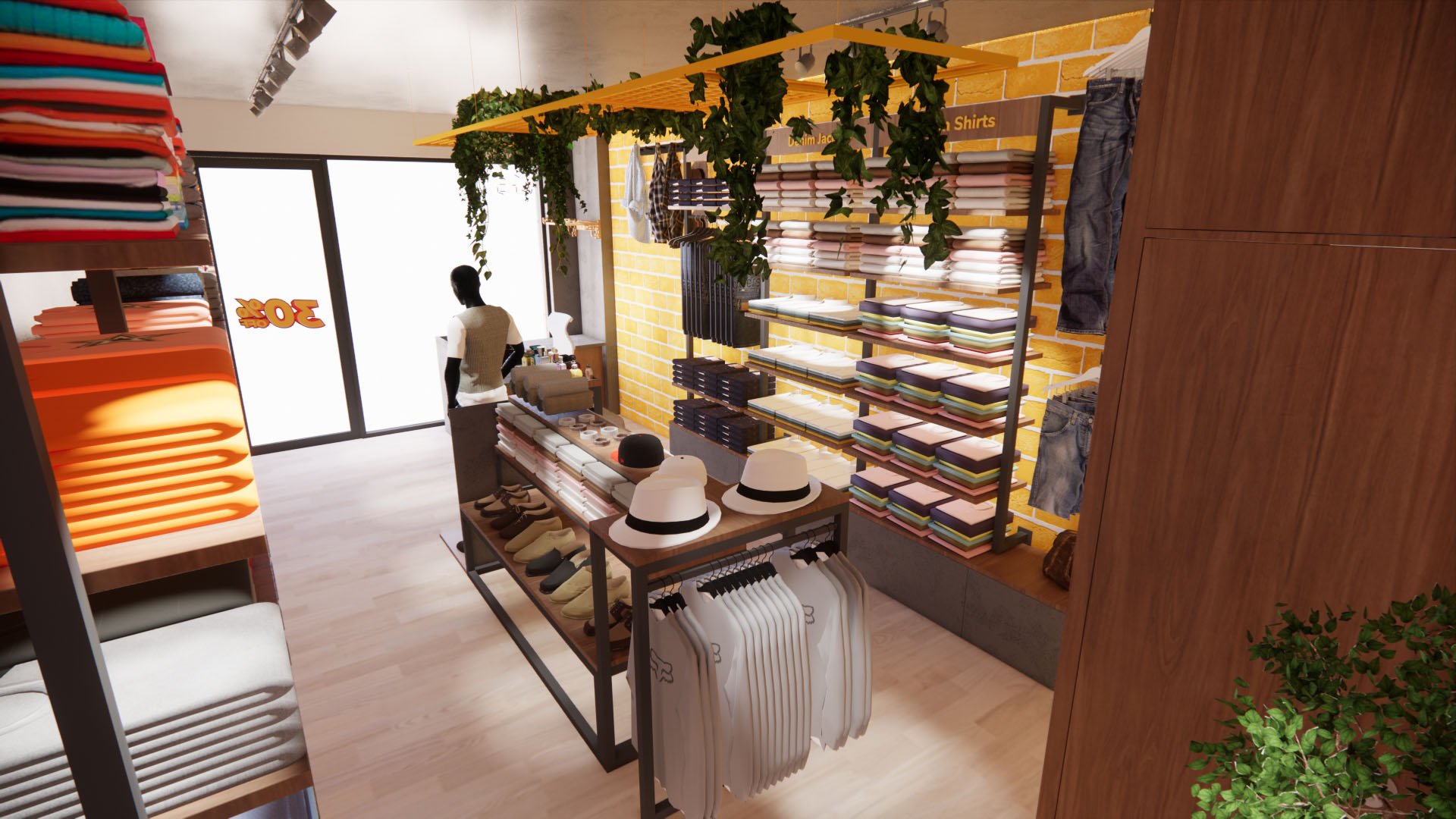 Renovating the entire space, which included some civil work, as well as designing and finishing the inside and outside of the store. Building the façade, finishing the floors and walls, installing the fixtures, and designing the lighting were all part of the project.
Hang green plants from a metal mesh ceiling rack for an earthy, connected vibe.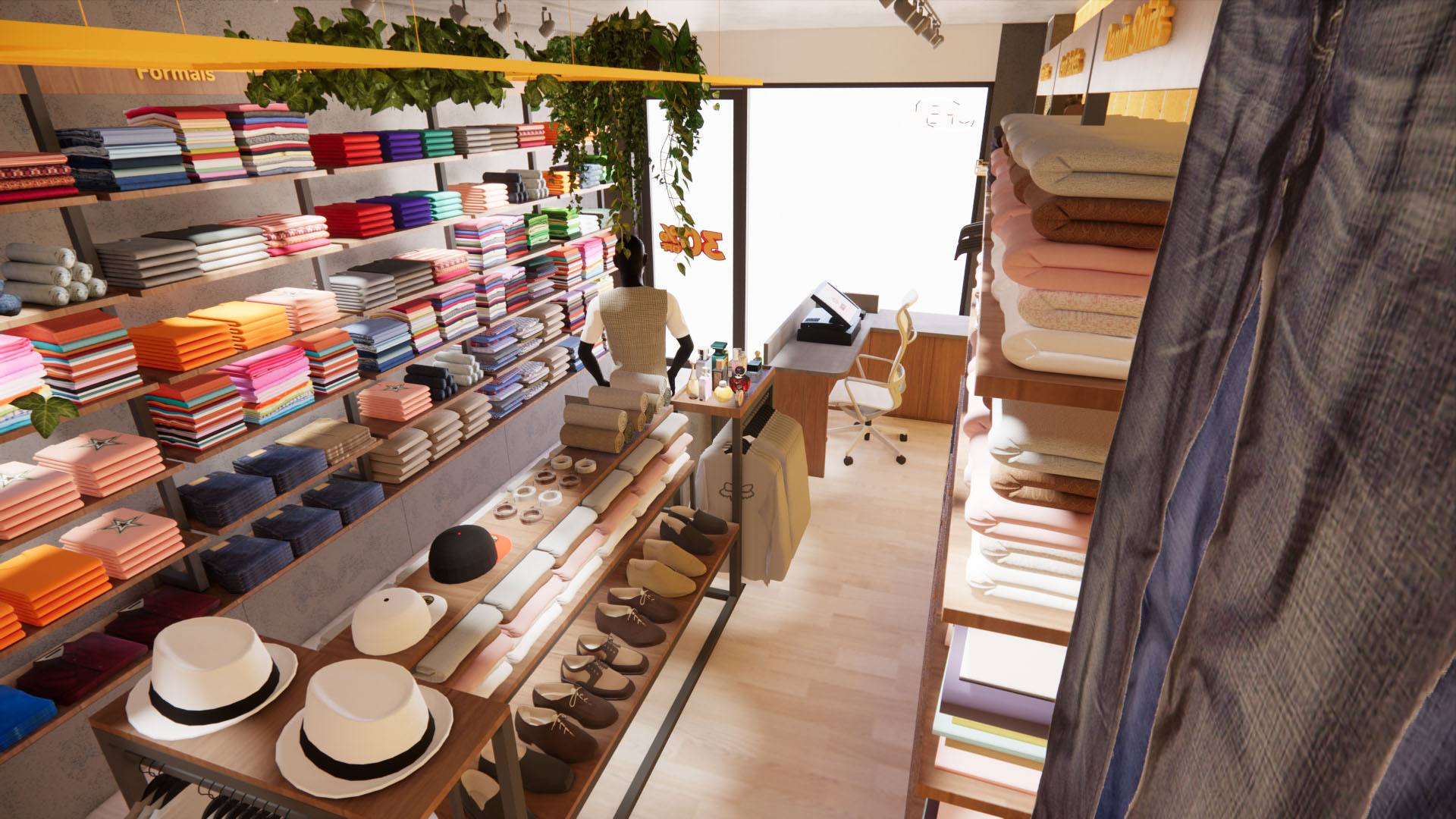 Overall, the project was designed to look like a modern retail store. The store is brought to life with the help of yellow brick wallpaper.
New displays, fixtures, and hardware are being designed and installed. Six new custom built-in garment racks have also been added, as well as increased natural lighting. This has given the store a considerably more modern feel and appearance than an older retail chain. We've also improved our existing security features to give safer purchasing experience.
Note: If you'd like to be consulted by a designer, Drop your contact here
We provide professional services for commercial interior design, which includes a wide range of interior commercial spaces and environments, such as office design, retail store design, restaurants design, and other business-related spaces.