Every Gamer's Dream Room
We are thrilled to present the Mayatar's "Gaming Room" interior design!
An artist becomes involved in their craft because they want to bring the images in their heads to life and share their vision with others. This project provided us with an excellent opportunity to put our skills to use by designing a perfect room that we wished we had.
How do I make my room into a gaming room?
We thought it would be a good way to strengthen our experience while doing something fun after doing so many interiors for our clients recently. For this game room We wanted to create a space where we could come to play video games, experience VR, and socialise with our friends.
We wanted to make a super hero bedroom, but we wanted to put our own twist on it. We decided that instead of just having the typical red and blue color scheme, we would mix it up a little bit. We introduced the idea to have a kind of high-tech feel to the room, so we incorporated the dark colors into our design. We also used some black and gray tones to add depth and interest.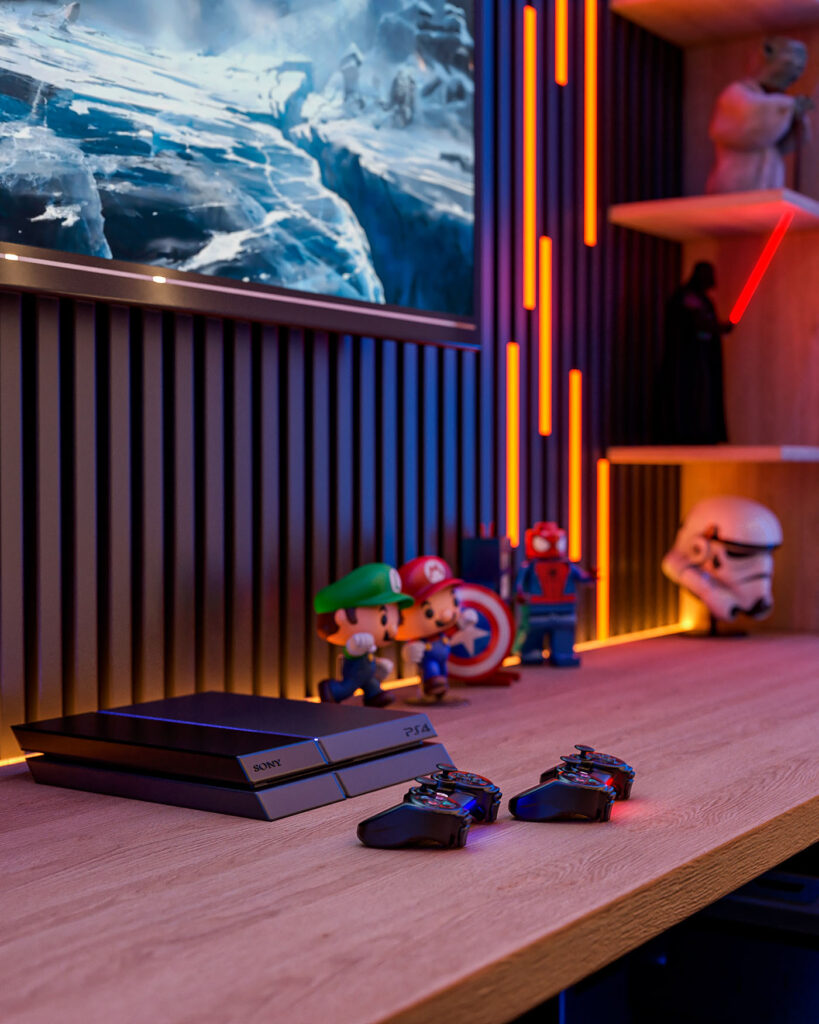 We took the general look and feel of our room and decided to go with a more sophisticated approach. We used the color black for the background, but we still wanted to have some red accents in key areas.
When it comes to game room design, you want to make sure the room is equipped with all the tools necessary for playing. But you also need to make sure your room has everything a player needs in order to stay comfortable. It is a Gaming Chair! Yes
If you are looking to create a futuristic ambiance in your room, I would definitely recommend using LED strips. It's like having a disco machine in every nook and corner of your house. LED strip lights are a great alternative to the traditional incandescent and fluorescent lights. They are very energy efficient, durable, and can be used in both indoor and outdoor applications.
The gaming room lights was saturated with party vibes. It had all the things you'd expect at a geeky soiree—Sony PS4, collectibles from Marvel's heroes and our favorite Star Wars figurines.
futuristic and cozy is the aesthetic you're after, but making the right choices in decorating can be tricky. Let us help you make an informed decision. Drop your contact here.