Grey is everything you want it to be in almost any living space. Compatible with living rooms, kitchens, and bathrooms, it is natural that its powers would work beautifully in a bedroom. But here is the downside, many of our Indian friend and families do not prefer grey for the dream home. Just because they think there are not auspicious. (Interior concept by mayatar.com)
This concept shows the stretch of grey across a range of color solutions. Here it is paired with brighter blue. You can also use it with bright reds, oranges or purples, its muted hues complement and contrast over a variety of design solutions. Whether for a couple, bachelor or bachelorette.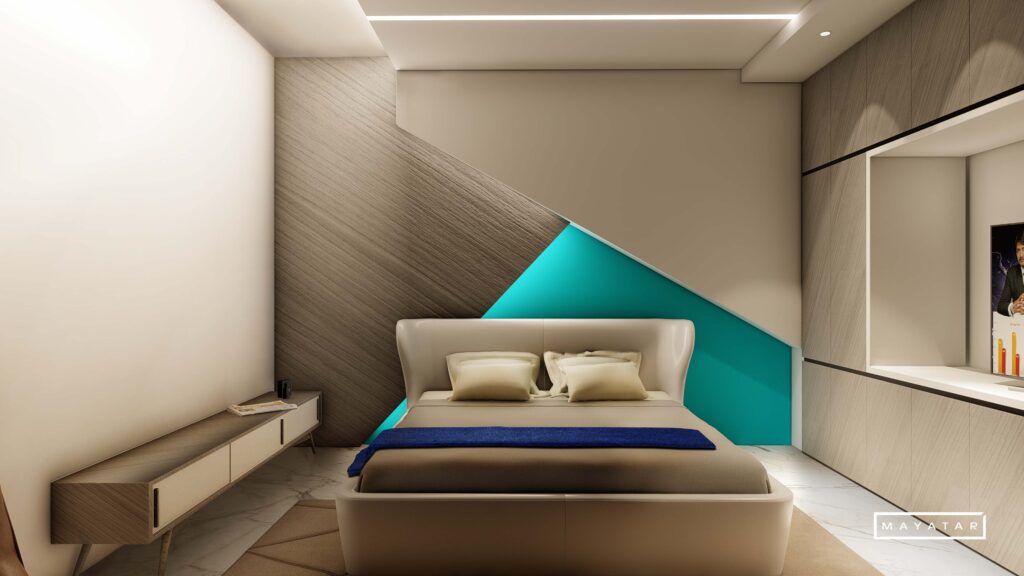 This room demonstrates the modern use of pop on the wall or on the ceiling with all straight parallel lines which are light strip.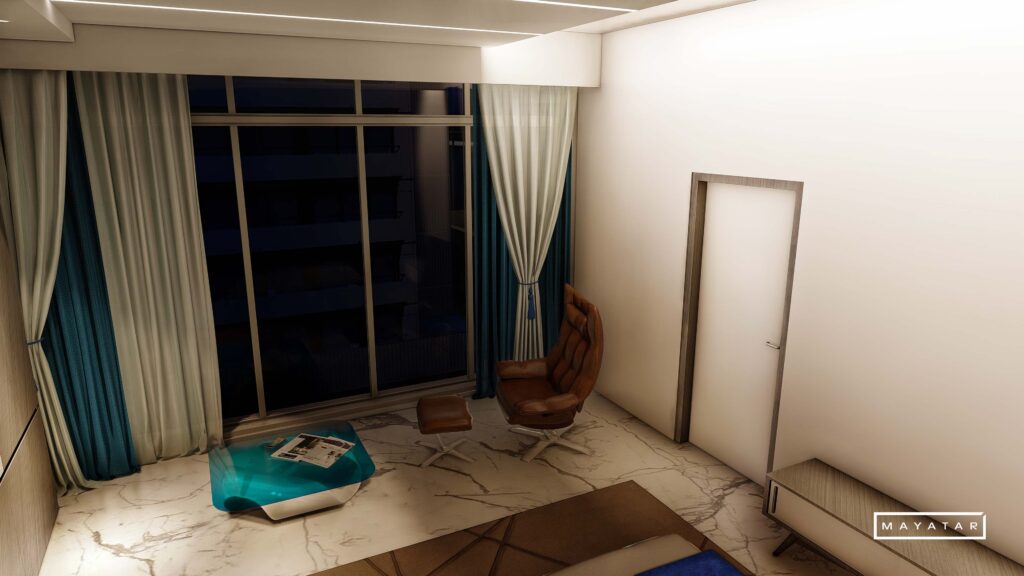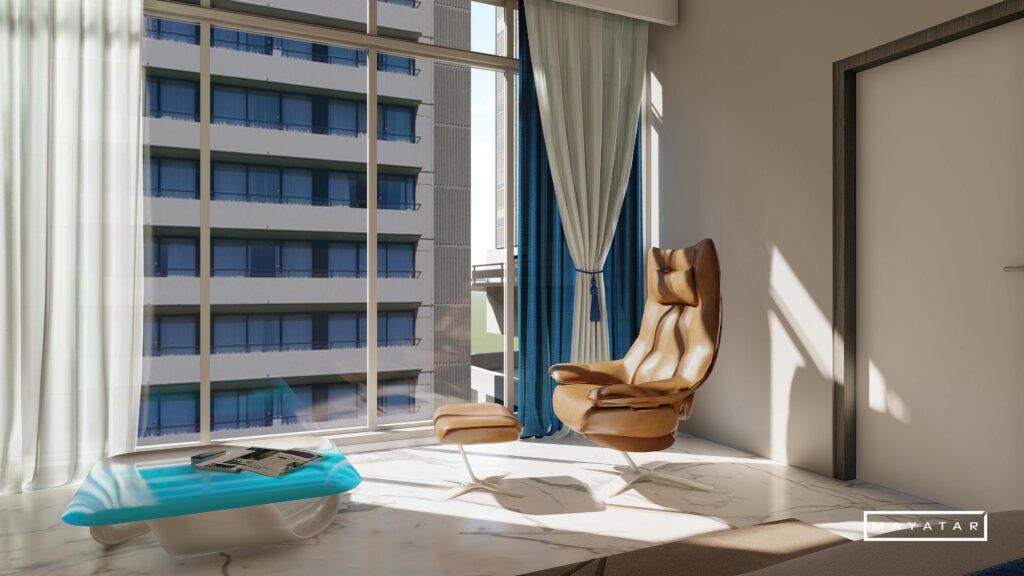 Let's not forget that if you're using large window walls that go floor to ceiling, you have the option to forgo trim, reveals, and drywall returns altogether. In these cases, the window and door systems are fully integrated into the wall structure and give the appearance of an "opening" rather than a window.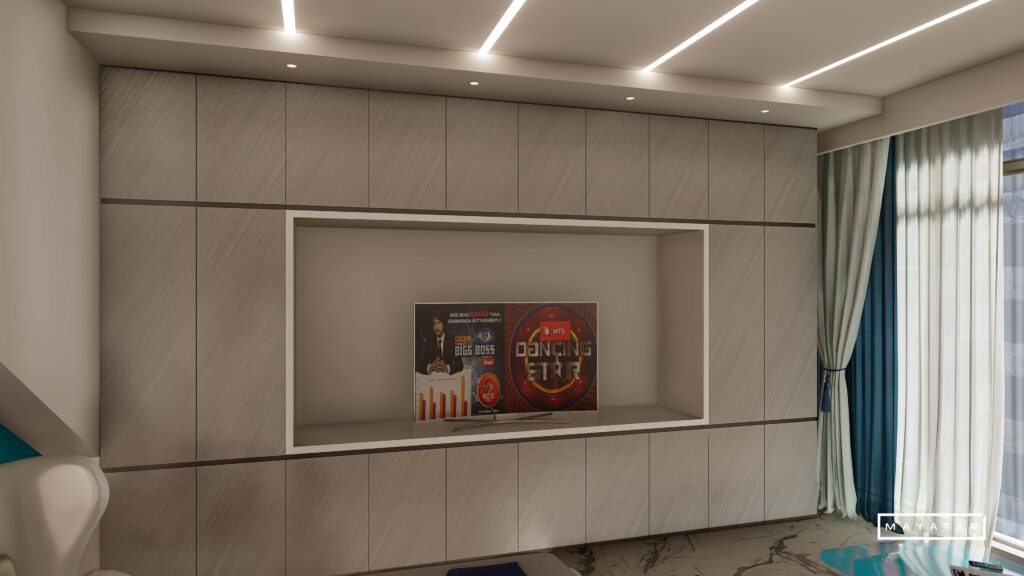 The center of this master suite is the contemporary and minimalist TV Unit. It's surrounded by a lovely large wardrobe that serves as wall and storage. The use of two straight horizontal lines around the tv unit gives distinctive to eyes that there is no wardrobe.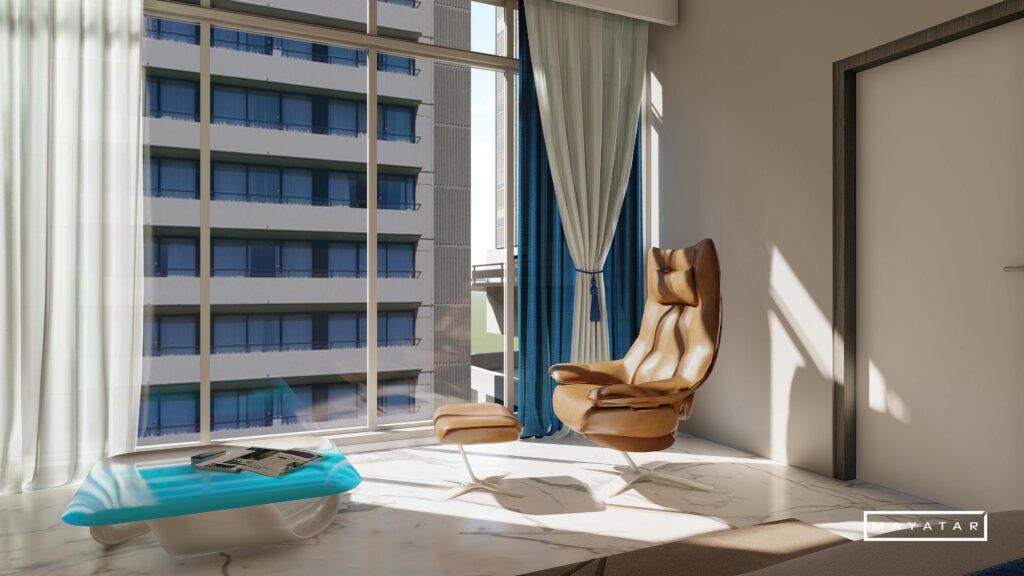 Designing for a home with this design isn't easy or cheap, but it can make the efforts worth it.