2BHK interior design of Vaswani Menlo Park is Located Off Brookfield Junction, Whitefield Bangalore, offers spacious Apartments with luxurious features. Beautiful landscapes all around Vaswani Menlo Park make it more special & Elite.
Walls were straight and the flooring was well finished, designing a 2bhk interior was a breeze. We saw several quality improvements from earlier jobs completed by the same builder.
The mint green foyer deco painted shutters are painstakingly crafted. When you enter this property, you immediately feel as if you've found a new home, which is the effect our designer wishes to achieve. The use of a light pink tone on cushioned fluted wall panels makes this space feel fresh and new. Throughout the house, a lovely wooden floor is installed.
The curved wall panels extend into the dining room, television room, and kitchen. The kitchen is the focus of the entire home. Light pink and mint green accents are employed to enhance the aesthetic of the kitchen, and these colors are used to differentiate preparation, cooking, and dining spaces.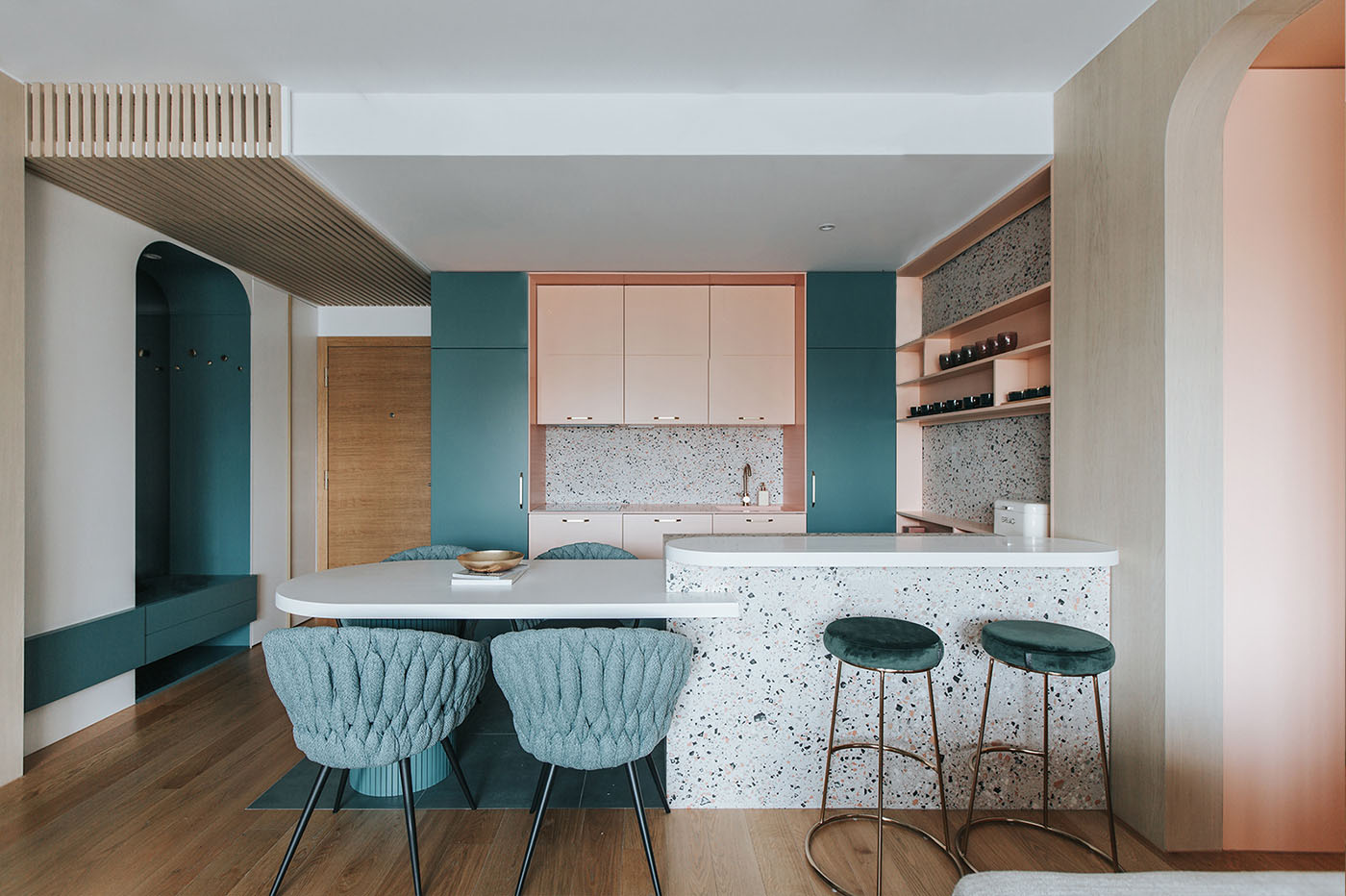 The usage of breakfast White quartz kitchen counter tops with black spots extends the small kitchen to the dining room.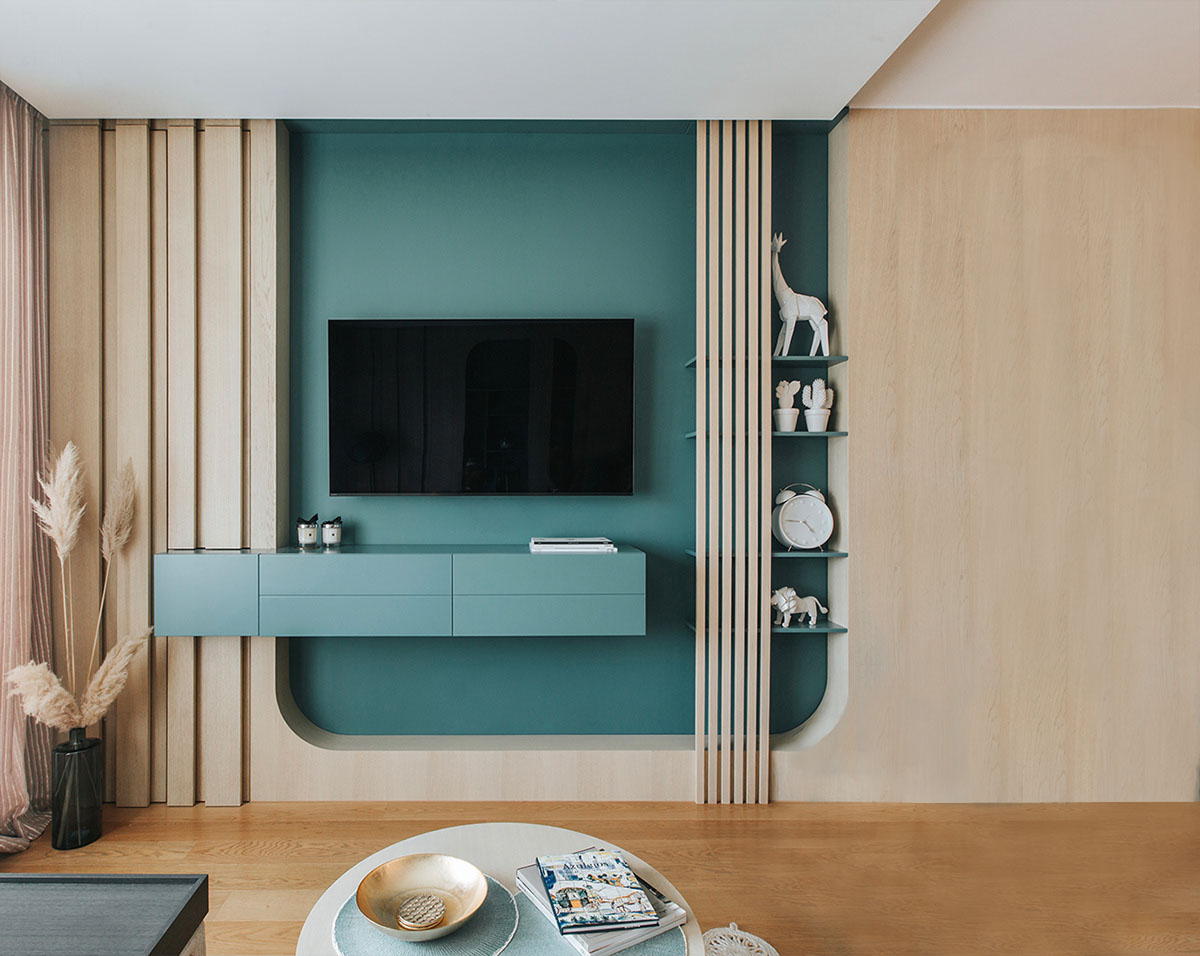 The living room wall is covered with oak wood paneling, which continues into the dining room. The TV wall is accented by the same mint green back drop and storage chest.
Note: If you'd like to be consulted by a designer, Drop your contact here