Client requirements : Woody concept yet simple, Portable classic pooja unit, Monotony simple storage wardrobe units.
Sobha Dream Acres interior
Completed project in 40 days with a total budget amount Rs.5 lakhs.
A clean look kitchen with wooden base cabinets and white wall units + loft cabinets
Loft units and wall units are in same depth to avoid heavy boxy look in the kitchen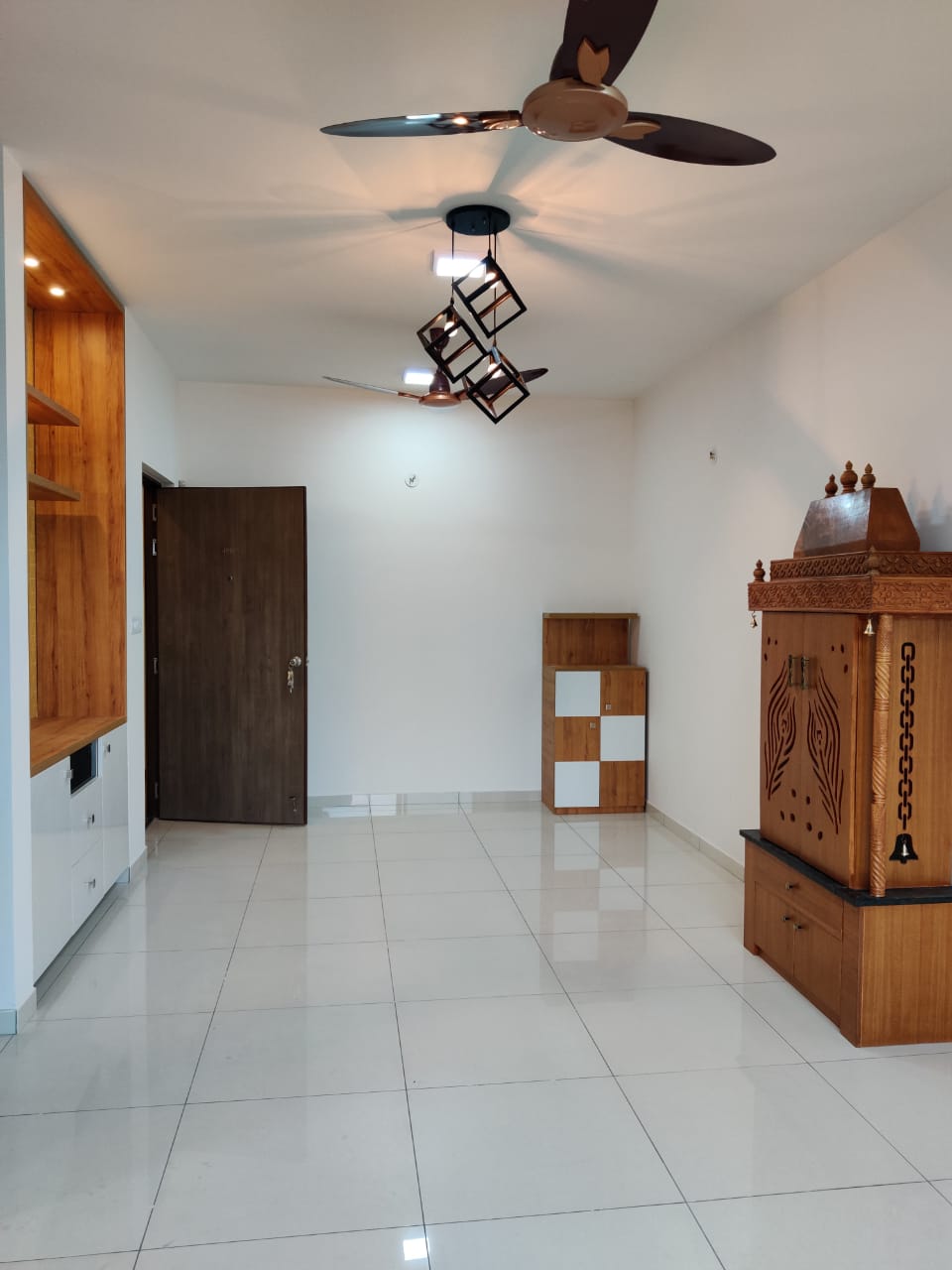 One coat painting
Chimney and Hob installation
Furniture work includes modular kitchen, 2 modular wardrobe, vanity storage for bathroom, veneer pooja room etc.
Surface lighting for complete house, Décor light for passage
You can contact the above project designer directly for any queries Here.